Serwis informacyjny
ME: Prezentacja raportu "The Future of Nuclear Energy in a Carbon-Constrained World"
Data dodania: poniedziałek, 14 stycznia 2019, autor: gov.pl/energia
Minister energii Krzysztof Tchórzewski weźmie udział w prezentacji opracowanego na Massachusetts Institute of Technology raportu "The Future of Nuclear Energy in a Carbon-Constrained World", która odbędzie się 22 stycznia 2019 r. o godz. 9:00 w siedzibie ministerstwa energii. Na zaproszenie ministerstwa raport i płynące z niego wnioski przedstawi prof. Giacopo Buongiorno, Prodziekan Wydziału ds. Nauk Jądrowych i Inżynierii MIT.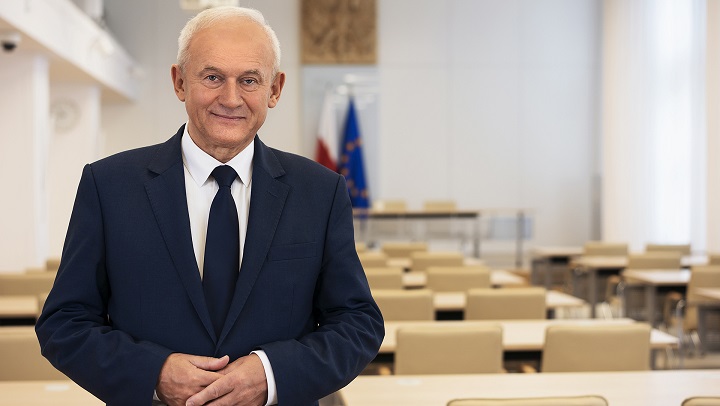 Minister energii Krzysztof Tchórzewski, fot. ME
Prof. Buongiorno opublikował ponad 80 artykułów w czasopismach z dziedziny bezpieczeństwa i projektowania reaktorów, dwufazowego przepływu i wymiany ciepła oraz technologii nanowłókien.

Jest dyrektorem Centrum Zaawansowanych Systemów Energetyki Jądrowej (CANES), które jest jednym z ośmiu centrów energii niskoemisyjnej (LCECs) w ramach Inicjatywy Energetycznej MIT (MITEI). Jest także dyrektorem MIT do spraw studium o przyszłości energii jądrowej w świecie ograniczanym przez węgiel.

W tworzeniu opublikowanego we wrześniu 2018 r. raportu oprócz pracowników MIT udział wzięło ok. 30 przedstawicieli środowisk naukowych, rządowych i finansowych - m.in. szef Nuclear Energy Agency OECD William Magwood oraz były przewodniczący Komisji ds. Energii Jądrowej w USA Richard Meserve.
Raport opisuje obecną sytuację energetyki jądrowej na świecie i podtrzymuje tezę, że opanowanie przez człowieka energii jądrowej dla celów pokojowych było jednym z największych osiągnięć XX wieku. Nowym wyzwaniem XXI wieku jest natomiast konieczność znacznego ograniczenia emisji gazów cieplarnianych przy jednoczesnym wzrastającym zapotrzebowaniu na energię elektryczną. Autorzy raportu odpowiadają na pytanie, czy rozwój energetyki jądrowej może być rozwiązaniem tego problemu i formułują szereg rekomendacji, których wdrożenie mogłoby na to pozwolić.

Treść raportu na internetowej stronie MIT
Tagi